As we come to the end of the COETAIL course, I can see the benefits and the big development that I took within the last 13 months. It was a very intense time, full of learning but also lots of fun.
Connecting
One of the most exciting parts was to connect with other amazing educators around the world.  We had the chance to know our COETAIL peers better collaborating for some of the final projects for the other courses. Reading their blogs and commenting was a very deep way to know each other, how are they thinking, which is their way of working, and their insights about life.
I was very happy to collaborate with Julija, Cindy, Luis, and many other friends. I could learn to collaborate and be open-minded for some final projects of the courses, which were specially designed to overcome time difference barriers, different fields to connect, and different school cultures. I realized we were global educators, connectors who can shape the new generations and educations around the world. The power of education is in our hands.
We were also encouraged to create a Twitter account and be active participants sharing our experience as educators and exchanging knowledge with people around the world.
TWITTER
Even from the first weeks of the course, I opened an account on Twitter to enlarge my PLN and connect to the teacher's community. I could be an active communicator to participate in discussions and post my COETAIL's blog posts and other important learning experiences. "From a lurker, I became a connector" as one of the units of my first course was named. I was not only absorbing knowledge from my network but also sharing from my experience as a teacher, my "aha moments" in my teaching practice.
Twit your highlights in your work. Ask a question.  Follow someone who inspires you. Get information from other teachers related to a theme. This was the way how I was communicating with Twitter.
Reactivate our COETAIL  cohort#12 group
Another personal way was using the messages. Thus I reactivated our COETAIL  cohort#12 group and connect for communicating with Twitter.
Luis push even one step further and set up an online meeting. Imagine people from Panama, Vietnam, Brussel, Lituania, China, and Korea met to talk and exchange themselves.
Participating in a video call with COETAILers.
I participated also in group discussions there with my COHORT 12 group or in a smaller group for a certain project.  During Course 5, I reactivated the Cohort 12 group chat that was set by Cindy, after a long time of not communicating with each other.  Then Luis took it a step further and set up a zoom video call. Isn't that amazing how a spark of communication, spreads further and keeps on going to see the dynamic and the motivation of our peers.
Sharing information from COETAIL and supporting the community to grow with more students in this course. Sharing my Coetail posts on Twitter. Ask a question to help a COETALer.
Thanking to my friends who twitted about me.
SEESAW
Since I started COETAIL, I became more ambitious and I wished to become a Seesaw Ambassador. I realized that Seesaw is an important tool for educators and I wanted to have all the skills that I could achieve as soon as possible. Due to the covid crisis and the online learning, I could explore more the Seesaw as a tool to assign to my students the tasks, to create interesting activities, to share with my community in the school library. I  could develop digital literate skills and understand better all the tools and features that Seesaw had.  I created announcements for parents and students. I created templates for children to respond more organized to the tasks assigned. I connected with the Seesaw community in their Facebook group and on Twitter as well.  Unfortunately, I missed documenting all my Facebook messages and answers to various questions, so it was so hard to find in the Seesaw group on Facebook older conversations. And finally after a few months, of being first a Seesaw Pioneer, finishing 10 sessions,  that attending a Specialist Teachers' workshop, and participating in a long 3 h final test, I became a Seesaw Ambassador. Yeah!
Seesaw
Here are some useful tips on how you could use Seesaw. Maybe you could use it later on.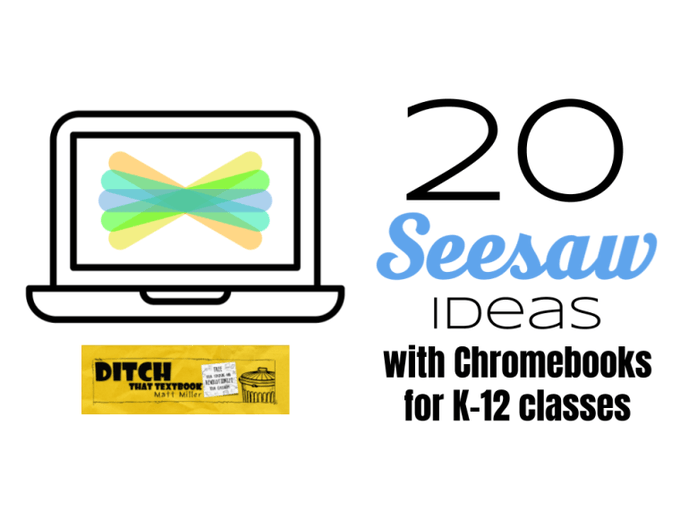 Comment and support to the blogs of our peers from COETAIL
Because I was so curious about what are our peers writing, I follow Cindy's post. Cindy's COETAIL blog. She is always so well organized and structured, very clear in her content, and a very experienced educator.  Then Shalene's (shuth.coetail.com)-where I also commented(https://shuth.coetail.com/2021/03/04/c5-choice-3-my-2nd-and-3rd-training-sessions/#comment-298)  and Andrea's(agoodrich.coetail.com). I loved the warm tone and the rich information from Andrea and Shalene were writing. The last post of Andrea was totally astonishing. Please check it out. I was very inspired by this one.
Then I was curious about how is the new COETAIL generation is thinking, I kept on reading different blogs.  I particularly liked very much the blog of Justin Ouellette.
I befriended them on Twitter and I even comment on some of them.
Practicing how to communicate with video media.
One month ago, I was creating some videos as a test to practice how to record myself for the final presentation video. This was one of the first tests:
Later on, I tried with the support of my coach from our school Dale Plotzki, to record myself with a green screen. And here I am editing videos and trying to have the basic bits of knowledge, how to clear the sound with a magic wand, how to enhance the voice of a speaker, how to reduce the background noise, how to add special sounds effects, and how to add music to a video.
Enlarge your PLN inside your community
Actually one of the big achievements lately, was to connect and know better the people from our community school, whom I see often but I have fewer chances to collaborate. I was quite ambitious about the ISB Museum, so I thought I might need some more support to get all the things on the level how I imagined. Thus I contacted:
our IT specialist, Dale Potzki( @dale_rickardo- Technology and Learning Innovation Coordinator) to be my coach for the final project for COETAIL. He took notes of our coach sessions every time and I didn't miss any chance every time when I saw him ask questions that were important to me, for the project.

 Laura McLuckie (@LauraMcLucki)-  Head of Community Relations. We met first to discuss details about how can we release the ISB Museum with an opening reception which has all the covid restrictions in place. Then we made a recorded launch of the museum and we released it during our weekly assembly a few days later. She documented and created a video of the ISB Museum Vernissage. We shared her video and another video that I created based on the interviews with the students during assembly time.
My colleagues, PYP Teachers: Deanna Ruppert, Tina Gahagan, Sofia, and Carol (EY2-Teacher), I invited to collaborate over an extended period of time in our plan for the founding of the ISB Museum. It was a great experience to work with them. We had a word document at the beginning and then I set up meetings on a regular basis and I invited them once a week or every two weeks whenever they would have time to come and have some conversations around the museum or try to set up some things together. I was available two days during the week after school to let the people be flexible whenever they might have time to join me. Some people could come on Wednesdays and some on Thursdays.
Then we celebrated and visited the museum. Now from the inside community, we could share it with the rest of the world, per seesaw with the parents, or per Twitter. I could reflect our results with the COETAIL community- in the blog form. More details to come later.
And because I  imagine that the journey continues to keep in touch as educators, in local communities or global communities, our COETAIL Community, and around the world in the international pedagogy community, I hope to spread kindness, empathy, knowledge, and support each other and grow every day. I will say "hello", instead of "goodbye" and "see you again". Let's keep in touch and shape the world with our COETAIL visions!